When Kira Wilson dropped her beloved French bulldog, Laszlo, off at the vet's office for tests and surgery earlier this month, she was worried.
Credit: Kira Wilson
But when Wilson got home, she discovered another family member was more upset than she was — her rescued chocolate Lab, Hannah.
Credit: Kira Wilson
"I came home and she saw I didn't have Laszlo with me," Wilson told The Dodo. "She started crying. She was so very sad. I had never seen her like that before."
Hannah plopped herself down next to Lazslo's crate and wouldn't budge. She was inconsolable.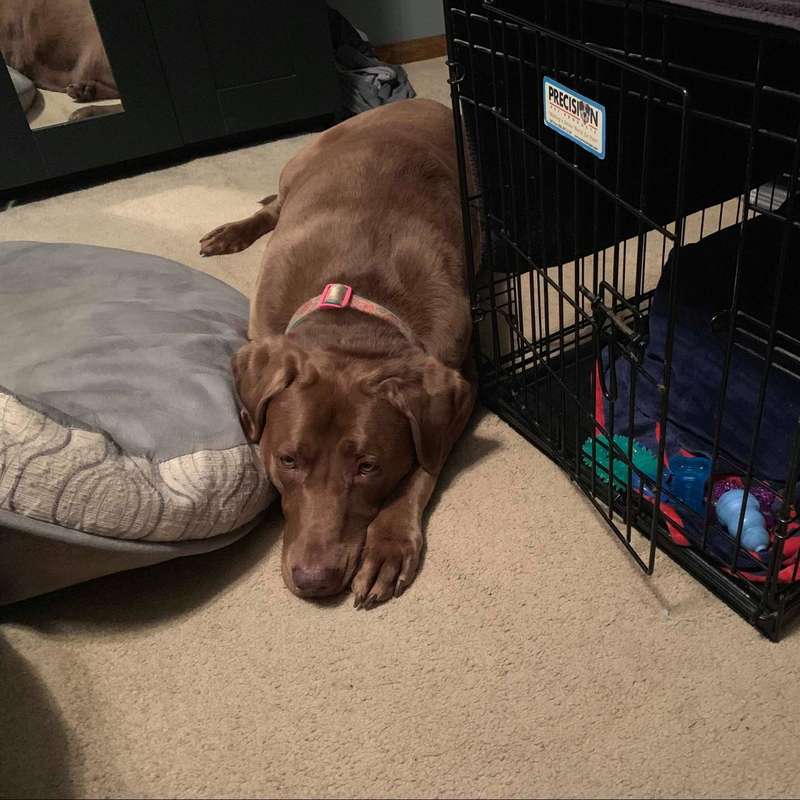 Credit: Kira Wilson
Wilson tried everything to cheer Hannah up, but nothing worked. She just kept crying and looking back at Laszlo's empty crate. "My heart was breaking for her," Wilson said. "She cried herself to sleep."
The two dogs are best friends. When Wilson, who lives near Dayton, Ohio, first brought Laszlo home three years ago, she was a little nervous about how Hannah would react — especially because there's a nearly 100-pound difference between them. But since the moment the pair met, they have been inseparable. 
Credit: Kira Wilson
"From day one they clicked," Wilson said. "She's so gentle when playing with him. Almost like a mama dog and her puppy." 
Credit: Kira Wilson
That bond stayed strong during Laszlo's stay at the vet. Hannah continued to mope around the house, but Wilson soon got good news: Laszlo was doing well and she could pick him up.
Credit: Kira Wilson
When Wilson walked in the door with Laszlo in her arms, Hannah was thrilled to see her best friend. "She was so excited," Wilson said. "She has been fine ever since."
Wilson caught their sweet reunion on video:
Now that Laszlo is back home, Hannah won't let him out of her sight. She even checks to make sure he's in his crate at night before they go to sleep.
Credit: Kira Wilson
Wilson said Hannah seems to realize she has to be extra gentle with Laszlo while he recovers.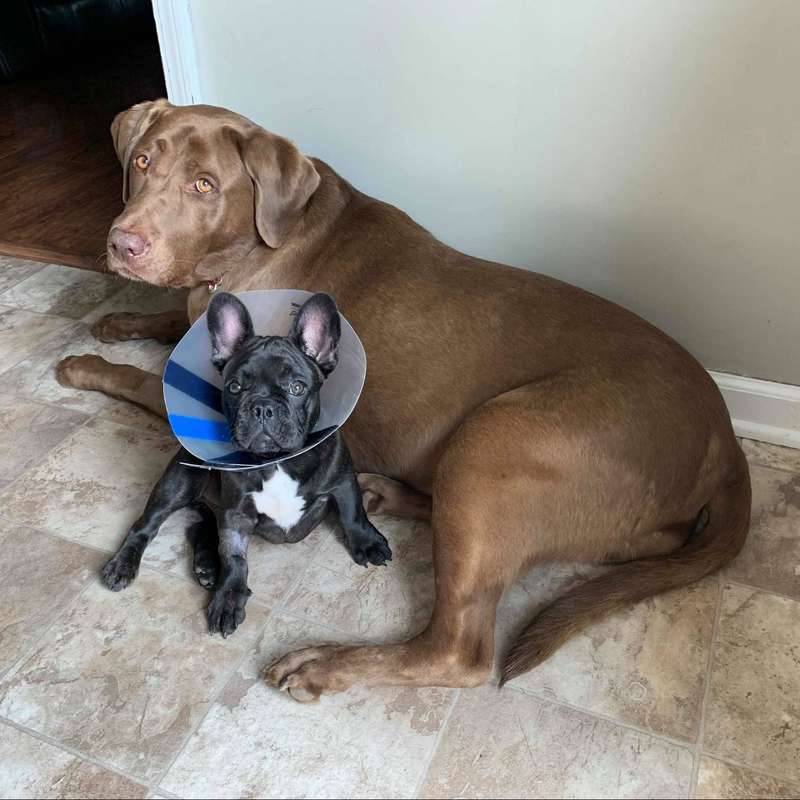 Credit: Kira Wilson
"She somehow knows he's hurt, so she doesn't even really touch him," Wilson said. "She just lets him lay on her and do whatever. But she's there. Always close by. I can say with the utmost confidence that they're besties for life. They make my heart so happy."